United States Virgin Islands
United States Virgin Islands
United States Virgin Islands Travel Guide
Introducing United States Virgin Islands

Plan your trip to United States Virgin Islands

Before you go to United States Virgin Islands

While You're There

Places in United States Virgin Islands

Read about United States Virgin Islands

Related Articles

— IndependentTraveler.com
United States Virgin Islands Travel Guide
The result of the US Virgin Islands' history and location is a unique blend of Danish heritage and American modernity combined with a relaxed and friendly attitude typical of the Caribbean. Add to this miles of glistening beaches, first-class diving facilities and verdant tropical vegetation, and there is more than enough to seduce any visitor.

The Danes' legacy is evident in Christiansted, on the largest island, St Croix, whose historic sites include Fort Christiansværn (dating from 1774) and the Old Custom House. St Thomas too retains much of its Danish influence; in the capital, Charlotte Amalie, converted warehouses now house stylish boutiques. Those seeking unspoilt natural beauty should head to St John. With no airport, and two-thirds of the island's deep valleys set aside as a national park, this is an ideal Caribbean retreat.
Key Facts
Capital

Charlotte Amalie (St Thomas).

Geography

The islands are situated 64km (40 miles) east of Puerto Rico and comprise some 50 islands covered with lush tropical vegetation. St Thomas is long and narrow, rising abruptly to a ridge with an excellent deep-water harbour. St John is covered partly in bay forests. St Croix consists of 215 sq km (83 sq miles) of rolling ex-plantation land.

Government

US External Territory (Unincorporated). Gained a measure of self-government in 1954. Although US Virgin Islands residents are US citizens, they cannot vote in presidential elections - one elected delegate represents the islands in the US House of Representatives. The 1954 Organic Act created an elected 15-member Senate for the islands. Since 1970, executive authority has been vested in an elected governor who serves a four-year term.

Head Of State

President Barack Obama since 2009.

Head Of Government

Governor John de Jongh since 2007.

Electricity

115 volts AC, 60Hz. American-style plugs with two flat pins (with or without round grounding pin) are used.
United States Virgin Islands history, language & culture
The Virgin Islands were first inhabited by Carib and Arawak Indians but, in common with the rest of the Caribbean, they endured various waves of European invasion and settlement from the 1490s onwards, finally becoming part of the Danish West Indies. The US government purchased the islands in 1917 and they are now an unincorporated territory of the USA. A measure of self-government was introduced in 1954, along with the introduction of an elected Senate.

Politics on the islands follow the Republican-Democrat division of the USA itself. From the evidence of gubernatorial elections, the political complexion of the islands was distinctly Republican from 1970 until 1987. This is when the governorship passed to the Democrats, who held the post until Roy Schneider, representing the Independent Citizens' Movement, was elected in 1994. Despite the fact that the Republicans did not even put up a candidate, Schneider's efforts to secure a second term failed when he was defeated by Democrat Charles Turnbull at the 1999 election. Turnbull went on to rule for the next eight years before fellow Democrat John De Jongh succeeded him in 2007.
Culture
Religion
Christian, mainly Protestant.
Social Conventions
The US Virgin Islanders are overwhelmingly friendly and helpful and the pace of life is very relaxed. Shaking hands is the normal form of greeting and the appropriate time of day (good morning/afternoon/evening) is usually uttered at every encounter. Politeness and courtesy is expected. Dress is informal for most occasions apart from the formal requirements of some hotels.

Language
English is the official language. Spanish and Creole are also widely spoken.
United States Virgin Islands weather, climate and geography
Climate
Best Time To Visit
Hot throughout the year, cooled by the eastern trade winds. Lowland areas have fairly evenly distributed rainfall, with August to October being the wettest time.

Required Clothing
Lightweight clothes throughout the year. Umbrella or light waterproof clothing is useful.
Geography
The islands are situated 64km (40 miles) east of Puerto Rico and comprise some 50 islands covered with lush tropical vegetation. St Thomas is long and narrow, rising abruptly to a ridge with an excellent deep-water harbour. St John is covered partly in bay forests. St Croix consists of 215 sq km (83 sq miles) of rolling ex-plantation land.
Doing business & staying in touch
Economy
When Denmark sold the islands to the US government in 1917, they insisted that the existing privileges of the inhabitants be respected. A result of this is that the Virgin Islands are not part of the Federal Customs Area, a state of affairs that affords various advantages. This, in turn, has allowed the islands to support a high standard of living that they are naturally reluctant to relinquish.

Tourism is a key industry, contributing around US$1.2 billion annually to the economy. The manufacturing industry is relatively new and thriving, producing pharmaceuticals, electronics and textiles. In addition, the islands have one of the world's largest oil refineries and a thriving trade in rum. Agriculture is confined to producing for local consumption; there are no significant natural resources. Transhipment and financial services are the islands' other main sources of revenue.
The US Virgin Islands are an idyllic place to hold a conference or convention. In St Croix, facilities are available in four major hotels for up to 200 people and in two beach resorts for up to 125. In St John, facilities are available at the Hyatt Regency for up to 350 persons and in the national park for 50 persons. St Thomas has meeting facilities in two hotels for up to 300 persons and in seven beach resorts for up to 850 persons. For further information on conference/convention facilities in the US Virgin Islands, contact the US Virgin Islands Department of Tourism (see Contact Addresses).
GDP
Main Exports
Petroleum products and rum.
Main Imports
Crude oil, food, consumer goods and building materials.
Main Trade Partners
Commercial Contacts
St Croix Chamber of Commerce
Telephone: 773 1435
Website: http://www.stxchamber.org
Address:
Suite 12
PO Box 3009,Orange Grove
Christiansted
U.S. Virgin Islands

St Thomas-St John Chamber of Commerce
Telephone: 776 0100
Website: http://www.usvichamber.com
Address:
6-7 Main Street
PO Box 324
St Thomas
U.S. Virgin Islands

Telephone
The USA (including most toll free numbers) can be dialled directly from the islands. Efficient overseas cable and telephone services are in operation.
Mobile Telephone
Roaming agreements exist with most international mobile phone operators.
Internet
Internet cafés are available.
Post
Airmail to Europe takes up to one week. The postage is the same as in the USA. First-class post to the USA automatically travels by air through the US postal service.
Post Office Hours
Mon-Fri 0900-1700, Sat 0900-1200.
Press
- Daily newspapers include St Croix Avis and Virgin Islands Daily News.
Travel to United States Virgin Islands
Getting There By Air
US Airways (US) (www.usairways.com) has flights to St Thomas and St Croix. American Airlines (AA) (www.aa.com) offers services from New York and Miami to St Thomas and St Croix. Services from the US mainland to the Virgin Islands are available through Air Sunshine (www.airsunshine.com) and Cape Air (www.flycapeair.com). Seaplanes connect St Thomas and St Croix several times a day. For more information contact Seaborne Airlines (www.seaborneairlines.com).
Departure Tax
Getting There By Water
Main portsCharlotte Amalie (St Thomas), Frederiksted (St Croix), Cruz Bay (St John) and Christiansted (St Croix).
Cruise Ships
A number of cruise lines operating out of Miami and San Juan includes the US Virgin Islands in their itineraries around the Caribbean. For more information, contact the US Virgin Islands Department of Tourism (see Contact Addresses) or consult the Cruise Ship Schedules online (website: www.ships.vi).
Ferry Operators
Regular ferries sail between St Thomas and St John and the British Virgin Islands and Fajardo (Puerto Rico).
Where to stay in United States Virgin Islands
Hotels
The islands have more hotels per square mile than anywhere in the Caribbean. Costs vary according to standard, but are generally quite high compared to other Caribbean islands. The islands' hotel association has a counter at the airport to assist with reservations. A variety of guest houses, condominiums and villas are also available on St John and St Thomas.
Camping Caravaning
There are two main campsites, both on the island of St John. One of the main sites, Cinnamon Bay Camp, is located inside the 4.680-hectare (11,560-acre) St John National Park. Inexpensive bare plots, plots with tents already set up and cottages are available for a maximum stay of two weeks. The site is very popular, so reservations should be made well in advance. The other campsite is at Maho Bay near a beautiful beach. So-called 'eco-tents', which are part of the tourist authorities' wish to encourage 'sustainable tourism' and rustic cabins are also available.
United States Virgin Islands travel advice
Most visits to the US Virgin Islands are trouble-free but visitors should be aware of the global risk of indiscriminate international terrorist attacks, which could be against civilian targets, including places frequented by foreigners.

This advice is based on information provided by the Foreign and Commonwealth Office in the UK. It is correct at time of publishing. As the situation can change rapidly, visitors are advised to contact the following organisations for the latest travel advice:

British Foreign and Commonwealth Office
Tel: 020 7008 1500.
Website: www.gov.uk/foreign-travel-advice

US Department of State
Website: http://travel.state.gov/travel
Contact Addresses
| | |
| --- | --- |
| Embassy of the United States of America in the UK | |
United States Virgin Islands
United States Virgin Islands Health Care & Vaccinations
| Vaccination identifier | Special precautions |
| --- | --- |
| Yellow Fever | No |
| Typhoid | No |
| Tetanus | Yes |
| Rabies | No |
| Malaria | No |
| Hepatitis A | Yes |
| Diphtheria | Sometimes |
Medical costs are very high and health insurance is essential. Medical facilities are of a similar standard to those in the USA. There are hospitals on St Croix and St Thomas; a clinic is located on St John.
Food Drink
Water precautions are advised outside the main centres. Mains water is considered safe to drink. Milk is pasteurised and dairy products are safe for consumption. Local meat, poultry, seafood, fruit and vegetables are generally considered safe to eat.
Other Risks
Vaccinations against tuberculosis and hepatitis B are sometimes advised.
Public Holidays in United States Virgin Islands
Below are listed Public Holidays for the January 2014-December 2015 period.
2014

Three Kings Day (Epiphany)

Martin Luther King, Jr. Day

Hurricane Supplication Day

Hurricane Thanksgiving Day
2015

Three Kings Day (Epiphany)

Martin Luther King, Jr. Day

Hurricane Supplication Day

Hurricane Thanksgiving Day

Three Kings Day (Epiphany)

Martin Luther King, Jr. Day

Hurricane Supplication Day

Hurricane Thanksgiving Day
Money & Duty free for United States Virgin Islands
Things to see and do in United States Virgin Islands
Buck Island
Sail to the much smaller Buck Island, easily reached via the 10km (6 mile) channel that separates it from Christiansted. Offshore is one of the world's most impressive marine gardens, maintained by the National Park Service as an underwater protected reef.
Diving
Dive or snorkel among the stunning coral reefs. Warm and calm seas, a rich marine life and excellent visibility are the main attractions for divers of all abilities. Facilities are well-developed. The diving season is busiest from December through April. Some of the best dive sites include Andreas Reef (on St Thomas, known for its variety of tropical fish); Buck Island Reef National Monument (a protected area on St Croix with markers describing marine life); Carval Rock (for advanced divers, on St John); Salt River Canyon (one of the most popular sites, also on St Croix); and Submarine Alley (an advanced dive site, also on St Thomas, with large coral islands).
Fishing
Fish for blue and white marlin, sailfish and wahoo; the North Drop (accessible from St John or St Thomas) is the best-known spot. Sport fishing charters with experienced skippers are widely available. Local fishermen are keen to encourage the 'catch-and-release' method in order to preserve fish species. Fishing competitions, such as the Bastille Day Kingfish Tournament or the Open Atlantic Blue Marlin Tournament attract amateurs and professionals from all over the world.
Sailing
Sail around the territory's myriad islands. Visitors can hire sailing boats or powerboats, with or without a skipper. Boat races take place all year round, including the Rolex Cup Regatta (on St Thomas) and the Mumm's Cup Regatta (on St Croix). Guided kayak tours through Mangrove Lagoon and St Thomas' Marine Sanctuary provide the opportunity to see egrets, herons and other wildlife.
St Croix
Explore St Croix, the largest of the US Virgin Islands. Christiansted is one of the two major towns showing early Danish influence. Fort Christiansværn (dating from 1774), Government House, the Old Custom House and Art Gallery and the wharf area are among its historic sites. Outside of Christiansted, on West Airport Road, is the Cruz Rum Distillery where visitors can taste the islands' rum and watch it being made. On the way to Frederiksted is Whim Greathouse, portraying plantation life in the 18th century. Frederiksted is also of Danish origin and has a tropical rainforest nearby. St George Village Botanical Gardens and Croix Aquarium are both worth a visit.
St John
Escape the crowds on St John, the most 'unspoilt' of the islands. It has no airport, and two-thirds of the island's deep valleys and most of its shoreline have been set aside as the Virgin Islands National Park. Cruz Bay is a small town offering excellent gift shops and dive centres. Trunk Bay is a beautiful beach, and the diving is very good. Accommodation on the island is limited. Caneel Bay is a luxurious resort. Cinnamon Bay and Maho Bay have campsites. Cottages can also be rented.
St Thomas
Head to cosmopolitan St Thomas, the second-largest of this chain of islands. Like St Croix, it has many associations with the Danes and retains much Danish influence. The main town, Charlotte Amalie, is the group's capital. Imported goods from all over the world make it a marvellous shopping centre and stores tucked into remodelled Danish warehouses line each side of the picturesque Main Street. Cobblestoned alleys with numerous boutiques lead down to the waterfront. Blackbeard's Castle is the earliest fortification in the US Virgin Islands. Other attractions include Fort Christian, built in 1672; the Coral World Observatory; the Frederick Lutheran Church of 1850; Government House on Government Hill (1866); Venus Pillar on Magnolia Hill; Bluebeard's Tower, the 19th-century pirate's one-time abode; and the Synagogue on Crystal Gade, one of the oldest in the western hemisphere. On the northern coast is Magens Bay, claimed to be one of the world's top 10 beaches.
Shopping & nightlife in United States Virgin Islands
All luxury items up to US$1,200 are cheap as they are duty-free. Charlotte Amalie on St Thomas is the best shopping centre. Best buys include watches, cameras, fine jewellery, china, leather goods, perfume, spirits and designer clothing.
Opening Hours
Mon-Sat 0900-1700. When cruise ships are in port, some larger shops open on Sunday.
Nightlife
Steel bands, folk singing, calypso and limbo dancing are popular. Discos are also available. St Thomas has several nightclubs; many hotels also offer entertainment. Cinemas on St Croix and St Thomas show English-language films. There is a casino on St Croix.
Food and Drink in United States Virgin Islands
High-quality restaurants serve everything from French and Italian to Chinese cuisine. Island specialities include fresh fish and lobster. Dining out is casual and there is an increasing number of eateries on the main islands offering seafood, burgers, steaks and local fare.
Regional Specialities

- Kallaloo (a stew of okra, meat, seafood, local greens and spices).
- Sause (lime-flavoured stock of pig's head, tail and feet).
- Fungi (cornmeal and okra side dish that accompanies fried or boiled fish).
- Seafood: lobster, wahoo, grouper, mahi-mahi and tuna.
Tipping
Restaurants will either add a 10 to 15% service charge or expect the equivalent tip.
Getting around in United States Virgin Islands
Road Quality
Well-maintained roads connect all main towns.
Car Hire
Car hire: There are several international car hire agencies at the airports and in the main towns on St Croix, St John and St Thomas. Jeeps or mini-mokes are popular modes of travel and these too can be hired.
Taxi
Taxi: Available on all the islands. These follow standard routes between various points, and the fares for these are published. Sharing taxis is a common practice.
Regulations
Regulations: The speed limit is 35kph (20mph) in towns and 55kph (35mph) elsewhere.
Documentation
Documentation: National licences are accepted; an International Driving Permit is not required.
Getting Around By Water
Ferries leave from Charlotte Amalie and Red Hook Dock on St Thomas, for Cruz Bay on St John. The Virgin Islands Fast Ferry operates a service from St Croix to St Thomas from November to May. Booking is advised (tel: 1 877 733 9425; website: www.virginislandsfastferry.com).
Events in United States Virgin Islands
St Croix Ironman Triathlon
Friday May 01, 2015
Friday May 01, 2015

Date To Be Confirmed

Free to spectate.

This gruelling event sees athletes compete in a multi-disciplinary race which includes a 2km (1.24 miles) swim, a 90km (56 miles) biking course, topped off with a 21km (13.1 miles) run. A leisurely run in the park this is not; the event attracts top athletes from around the world who train for months to be able to compete is this demanding race. The course has been dubbed 'beauty and the beast' due to the outstanding natural beauty of the island and the tough, physical nature of the competition. Athletes are competing for one of 30 places up for grabs in the international Ironman World Championships as well as for spots on the US Ironman 70.3 World Championships which are held in Florida later in the year.

Various locations in Christiansted, St Croix.

http://www.stcroixtriathlon.com
Candlelight Concert Series at the Whim (One weekend each month from Nov through to Apr.)
Saturday November 01, 2014
Thursday April 30, 2015

Date To Be Confirmed

Various.

Locals and visitors crowd the Whim Museum for this popular classical music series. Built in 1794, the candlelit venue at Whim Great House on the Whim Plantation is the perfect setting to listen to the works of the old masters. Identical concerts are performed on consecutive Friday and Saturday nights once a month from November through to April.

Whim Museum.
Art Thursdays
Saturday November 01, 2014
Friday May 01, 2015

Date To Be Confirmed

Free to spectate.

Art Thursdays is usually held on the first Thursday each month from November to May. Many of the businesses and art galleries in Christiansted stay open late for the event, which includes a series of gallery walks and informative events. Art Thursdays are aimed at encouraging locals and visitors to discover and enjoy the region's many artistic establishments and galleries. Several shops also take part in the initiative, which provides visitors with a chance to shop later than usual as well.

Various venues in Christiansted.


Participating venues include Christiansted Gallery, Correa Studios, Danica Art Gallery, The Goldworker, ib Designs, Jewelweed, Maria Henle Studio, Torch Works and Yellow House Gallery
Christiansted
U.S. Virgin Islands
Bastille Day Kingfish Tournament (Usually the Sun closest to Bastille Day 14 July)
Thursday July 17, 2014
Thursday July 17, 2014

Date To Be Confirmed

Free to spectate.

Home to a large community of French descendents who came to St Thomas from the French Caribbean island of St Barthelemy, the island marks Bastille Day with a series of celebrations including the popular Kingfish Tournament. Between 50 and 100 boats take to the waters from Hull Bay with anglers competing to catch the biggest fish of the day and win themselves a cash prize. Back on dry land, there are usually parties with live music in many of the bars in and around Hull Bay after the event.

The waters off Hull Bay.


Hull Bay
St Thomas
U.S. Virgin Islands
Taste of St Croix
Friday April 10, 2015
Thursday April 16, 2015

Date To Be Confirmed

Conceived as a way for local restaurateurs to showcase their menus, the annual Taste of St Croix is one of the most popular culinary events on the island. During the three-hour event, chefs from the island's many restaurants compete to win top honours in seven categories. This fun event draws a large crowd of locals and visitors who come to witness the masters at work and to try out some of the delectable dishes. St Croix's three main wine and spirit distributors are also on hand to provide liquid refreshments and tasting sessions. The winners, as judged by a panel of food critics and experts, are announced in the evening at a prize ceremony. Be warned, tickets are popular and sell out fast.

Divi Carina Bay Resort.
Cruise cities in United States Virgin Islands
US Virgin Islands (St Thomas)
The US Virgin Islands was once a top-notch lusting and looting destination for pirates and a place to conceal treasure. Today, many cruise passengers believe that booty still abounds in Charlotte Amalie's bustling duty-free shops. Besides being one of the Caribbean's top shopping meccas, the island sports an interesting history and another treasure, its friendly natives.

When ships pull into port, holidaymakers are awed by the island's undulating landscape and silky, sand beaches. From terra firma, they view stunning panoramas and clear, crystal seascapes. Its watery boundaries are very popular with divers, snorkellers, fisherman and yachties.
Sightseeing
Beyond St Thomas's shops and vendors is one of the Caribbean's most interesting islands. Learn about its history at Emancipation Gardens (a memorial to freed slaves), the 17th-century Fort Christian which houses the Virgin Islands Museum, and climb 99 Steps up to Government Hill (really 103 steps but the Danes who laid out this hilly island miscalculated). Leave the city's bustle and spend time on the beach or enjoy some watersports.

Highlights
- Bluebeard's Tower, the 19th-century pirate's one-time abode
- St. Croix
- St. John
- Coral World Ocean Park
- Paradise Point Tramway
- Mountain Top / St. Peter's Greathouse
Tourist Information
United States Virgin Islands Department of Tourism
78-123 Estate Contant, St Thomas, Charlotte Amalie, US Virgin Islands
Tel: +340 774 8874.
Website: www.usvitourism.vi
Shopping
Cruise passengers love the shopping in St Thomas. There is no sales tax, just duty-free shops that offer good buys on jewellery, liquor, china, crystal and linens. For local handicrafts like carved calabash bowls, shell jewellery, West Indian dolls and straw brooms, try the Caribbean Marketplace in Havensight Mall. Many shops are near the cruise ship dock.
Eating Out
The island offers everything from high-end cuisine to cheap eats. Local specialities include fungi, a polenta-like dish that usually accompanies a fish entrée, and goat water, a spicy stew.
When To Go
The weather is subtropical, hot and humid, with little variation year round. The September through November is often rainy and hurricane season is late May - early November.
Nearest Destination
St Thomas - Charlotte Amalie.
Transfer Distance
1km (0.6 miles).
Transfer Time
5-10 minutes.
Social Conventions
Dress is casual and beachwear should be limited to bathing and sunning. T-shirts are inappropriate at upscale restaurants.

Tipping: Hotels and often add a 10-15% service charge. It is not always passed on to the staff. Check with the bellman or maid. If tipping is not covered, allow $1 per bag for the bellman and $2 per day for the maid. Waiting staff at restaurants expect 10-15% and taxi drivers get 15%.
Key Facts
Time Zone
GMT - 4.
Currency
US Dollar (US$ = 100 cents).
Language
Mostly English, but also a bit of Spanish, Spanish Creole, French and French Creole.
Location
In the Caribbean and Atlantic approximately 1,600 km (1,000 mi) from the tip of Florida, St, Thomas (a Leeward Island and about 225 km (140 mi) northwest of St.Maarten/St. Martin.
Population
52,500 (St. Thomas).
Government
The U.S. Virgin Islands is an unincorporated territory of the United States, but is under the sovereignty of the United States.
Religion
59% Protestant, 34% Roman Catholic, 7% other.
7 day forecast for US Virgin Islands (St Thomas), United States Virgin Islands
Read About United States Virgin Islands
USVI: Virgin Islands for the Caribbean Virgin
USVI: Virgin Islands for the Caribbean Virgin
Lea Ann Fessenden
l.fessenden@hotmail.com
Friday 08th of April 2011
So you are ready to leave the country and set forth on a Caribbean adventure but with all the islands to choose from, where do you begin? Perhaps you should start at home. The U.S. Virgin Islands, 1100 miles southeast of Miami, are an excellent entrée to the Caribbean without leaving the comfort and security of home. Sure you'll actually leave the United States mainland, so it feels as if you've left the country, but language, currency, drivers license, banking are all the same so you won't have to feel out of your element. In fact, you don't even need a passport to travel to the USVI! So for the Caribbean virgins out there, the USVI is a great starting point. Maybe that's why they're named the Virgin Islands…
The US Virgin Islands are comprised of three magnificent islands:
St Thomas,
St Croix and
St John. They are all uniquely different and are located close enough together so that which ever island you make your home base, you can easily take a day trip to the others via high speed ferries or a catamaran. The British Virgin Islands are also just a short hop away and can also be seen on a day trip, but these islands do require a passport.
All three of the USVI have a myriad of accommodations available. Luxury all inclusive resorts, grand hotels, condos, villas, private guest houses to small inns are options for your choosing. Camping is even an option on St John.
A US Driver's license is acceptable for car rental, just keep in mind that a tiny bit of the British influence still remains and driving is on the left side of the road, with the driver's seat on the right side of the vehicle. At first, it's a little nerve-wracking, but in no time you will learn to follow the other drivers and suddenly you are an expert. With your own vehicle it is so much easier to explore the island and try all the beaches, restaurants and attractions that are available. There are of course taxis and buses for those not wanting to drive.
St Thomas is known primarily for its heavy concentration of duty free shops in the capital city of Charlotte Amalie. It is a bustling stop on the cruise ship routes and is the busiest cruise-ship harbor in the West Indies. This small island is only 12 miles long and 3 miles wide, but there is a lot of activity for such a small space. Rich in history, it is delightful to walk the narrow passageways in town where chic shops now occupy ancient Danish warehouses that once stored pirate loot. Don't miss the opportunity to go to Fort Christian, the oldest standing building in the Virgin Islands and home to a great museum offering a glimpse into the island's multicultural history. Fascinating Blackbeard's Castle, which is now a restaurant and hotel, is also an interesting look into a 17th century tower.
St Croix, the largest of the three US Virgin Islands, is a little more tranquil than St Thomas although the capital city of Christiansted does offer numerous shopping venues. The real attraction of St Croix is Buck Island National Park. Several tour operators offer day trips to this protected underwater national monument, which has excellent underwater trails for snorkelers filled with brightly colored corals and marine life.
St John, the smallest of the three, is really the most beautiful and least developed. Two thirds of St John is a national park with guided trails and a third of the park is underwater. Laurence Rockefeller donated his acquired land on the island to the United States' National Park Service in 1956, provided that the lands remain protected from any future development. These early eco conscious provisions make this is a stunning island with perfect white sand beaches that stretch for miles. St John is a peaceful, non-commercialized natural wonder with postcard perfect beaches and views. Accessible only by boat, there are no cruise ship ports, airports or high-rise buildings; just a simple, natural, beautiful island.
Whether you are a Caribbean veteran or a "virgin" to the West Indies, everyone should visit the US Virgin Islands at least once. They are a national treasure of beauty and diverse cultures that deserve to be fully experienced.
Snorkeling in St. Thomas, the U. S. Virgin Island
Snorkeling in St. Thomas, the U. S. Virgin Island
Jan Ross
janross53@gmail.com
Monday 30th of April 2012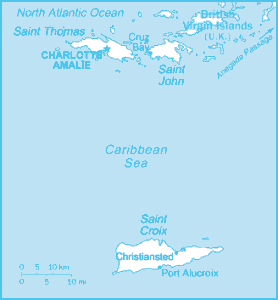 Strewn like three bright, emerald colored jewels in the Caribbean Sea, the three U.S. Virgin Islands of St. John, St. Croix and St.Thomas provide a variety of activities for the tourists who stream off the cruise ships daily. Watersports, shopping for duty-free items, or just lounging around on the beautiful beaches are all possibilities.But we were there to snorkel.The crystal-clear water of the many coves and inlets of St. Thomas provide the perfect opportunity for hours of snorkeling and all the girlfriends were completely ready for this experience. There are lots of places to snorkel in St. Thomas - there are even locations where you can snorkel from the beach.
Here's a site
with a few snorkeling suggestions.We disembarked from our cruise ship, decked out in swimsuits covered by tee-shirts and shorts - after all, we did have a little time for duty-free shopping after snorkeling and who can pass that up?With no problem, we located the large catamaran that was to be the site of our adventure, docked at the pier. We wasted no time clambering aboard and partaking of the provided punch and snacks as we waited for the crew to hoist anchor, raise the sails and set out on the gorgeous spring day for our interlude of snorkeling.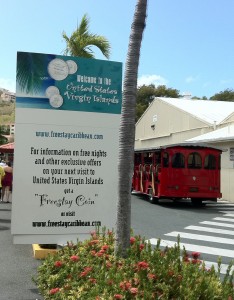 With not much of a wait at all, our anchor was up, sails were billowing in the wind and we were perched on the deck, ready for adventure. Luckily, we were fine with getting wet and had tucked away our cameras and phones because, as the catamaran sailed over the waves, the waves splashed right up on the deck and over us. No problem - we had planned on getting wet anyway!We had booked our snorkeling adventure through the cruise line, but there are plenty of snorkeling providers in St. Thomas. Carefully check their reviews and make sure they will get you back to the cruise ship in plenty of time before they sail - the cruise lines stay on schedule and wait for nobody, unless you are on one of their own excursions and happen to run late.If you have never snorkeled before, you have nothing to worry about. Snorkeling is very easy and beginners and even children will find it no problem to master in a short time. You will have an inflatable vest on, so you don't even have to be concerned if you can't swim. The snorkeling crew will provide you with a mask with a snorkel attached and flippers or you can bring your own if this makes you more comfortable. Our cruise ship even provided masks you could purchase at the Guest Services desk.It's easier to get the mask on if your hair is wet, so just wet it down then slip the mask over your head and face. Make sure the mask is good and tight, but not uncomfortable. It has to be tight to keep out the sea water so you can see everything underwater. If your mask gets foggy, just take it off, spit on the glass and swish it around in the water. Yep, that's right: spit on it. Believe me, it works.
Here's a site
with more detailed directions about snorkeling. And
a video
with specific directions as well.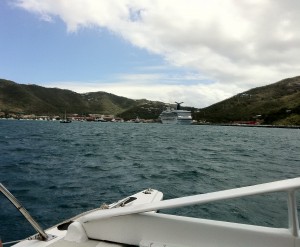 We watched our cruise ship disappear in the distance as we headed around the island to our snorkeling destination. We bounced along over the waves - it's a good idea to take Dramamine or Bonine if you are going on any kind of boat trip if you have a tendency to motion sickness - and finally turned into a quiet cove with water so clear we could easily see the sandy bottom through 20 feet of water. We felt very safe in our little cove with palm trees whispering softly in the tropical breeze along the edge of the water.Each of us slipped quietly into the water and headed off in different directions to have our own snorkeling experience. The water was as clear as glass and I could easily see the coral on the bottom with brightly colored fish calmly swimming all around us.The fish were used to snorkelers in this little cove. We didn't seem to be dangerous, so they schooled into groups and dipped and swayed around us in an elaborate underwater ballet. Our snorkeling guide gestured us to come closer, then surfaced with a delicate, spiny starfish in his hand to show us. We marveled at the creature; skinny, spiny legs curling and uncurling as he moved it from one wet hand to another. After an explanation of its habits, he let it slip gently from his hand back into the water. Then he dove again and again, bringing up different and interesting sea creatures each time to show us.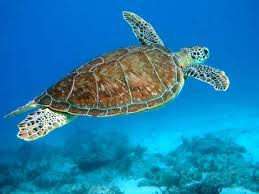 Finally, we each swam in different directions again and I hovered in the clear water with sunlight slanting down in golden rays of light, and a sea turtle swam directly below me. Large and bright green, with big flippers that propelled him through the water, he swam above the shipwreck buried in the sand, oblivious to our presence.The sea turtle viewing was the perfect end to a perfect day of snorkeling. Bright sun, beautiful clear water and sea creatures galore made it a day to remember in St. Thomas.If you have never snorkeled, give it a try the next time you have the opportunity. I have a feeling you will love it just as much as I do!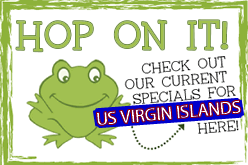 Content provided by Columbus Travel Media Ltd. © 2014. By its very nature much of the information in this travel guide is subject to change at short notice and travellers are urged to verify information on which they're relying with the relevant authorities. Travmarket cannot accept any responsibility for any loss or inconvenience to any person as a result of information contained above. Event details can change. Please check with the organizers that an event is happening before making travel arrangements. We accept no responsibility for any loss, injury or inconvenience sustained by any person resulting from information published on this site.
Found a problem with our Destination Guides? Please report any issues by completing our
Bug Report Form
How can we make improvements?
If you have a suggestion for improving our destination guides, please submit them to our
Suggestion Box